Welcome to Kaplin Orthodontics
Located in Arlington Heights, Illinois, our practice's top priority is to provide you with the highest quality orthodontic care in a friendly, comfortable and unique environment. We utilize the latest technological advances in the industry, such as scanning teeth (instead of taking impressions), invisible ceramic braces and Invisalign, along with the latest in computer technology (digital imaging and advanced computer graphics) to ensure that you receive the most effective care possible.
We recognize that every patient has individual needs, and we pride ourselves in the courteous and personal approach that we deliver to each person who walks through our doors. Whether you're an adult, adolescent or a child, Dr. Kaplin and staff are committed to help you achieve the smile you deserve – a healthy, beautiful one!
Our greatest goal at Kaplin Orthodontics is to help you achieve a smile that makes you feel comfortable, confident, and happy! Please use this web site as a way to learn more about Dr. Kaplin, orthodontic treatments, and our practice. When you're ready to take the next step toward receiving orthodontic care, contact Kaplin Orthodontics at (847) 253-2300 and schedule your FREE initial orthodontic consultation.
News & Events
Starting in September our schedule will change. We'll be open from Monday to Friday with once a month Saturdays. We understand how busy your schedule is and that your child can't miss any activities. For this we customized our schedule so it can fit yours. The following is our new schedule: Monday and Thursday 8:15 […]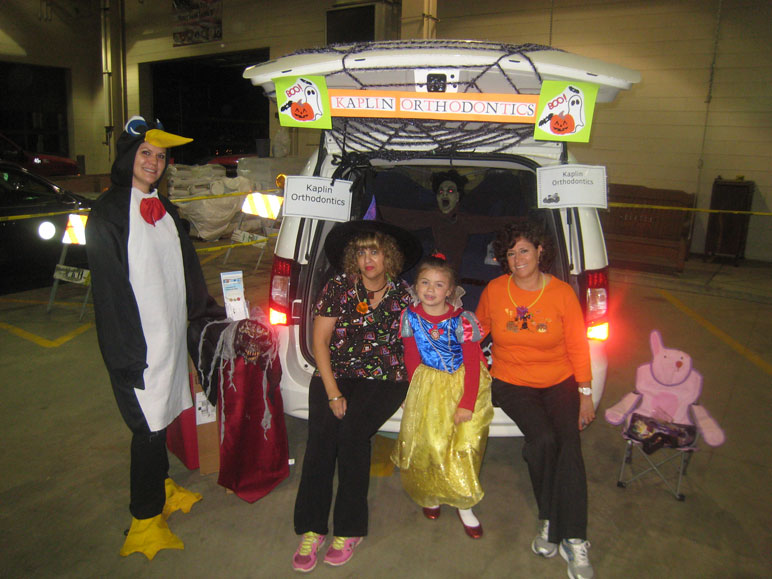 Thank you all Trunk-or-Treaters who visited our decorated car last Friday at the Trunk or Treat Event! We hope you had as much fun as we did!
Congratulations! You have your braces on now! That's a big change in your life, and…
Scan the codes for something new from Kaplin Orthodontics
Address:
311 S. Arlington Heights Road
Suite 104, Arlington Heights,
IL 60005
(Village Bank Building)
Phone:
Fax:
Emergency:
e-mail:
(847) 253-2300
(847) 253-5048
(847) 863-4133
info@kaplinortho.com